After three seasons without any import players in the NZIHL, the league will once again see import players join teams for the 2023 season. This is a major change for the league, and with the return of imports, fans can expect to see a higher level of talent and competitiveness on the ice.
The NZIHL has always been a unique league, with teams consisting of a mix of amateur and professional players up until 2020. However, the absence of import players over the past three years made it difficult for teams to compete at the same level. With the addition of imports, teams will be able to add high-level talent to their rosters and improve their chances of winning the Birgel Cup.
One team that is expected to benefit greatly from the return of imports is the Botany Swarm. The Swarm have struggled in recent years, missing out on playoff positions in the NZIHL standings in each of the past three seasons. However, with the addition of some talented imports, the Swarm will have a chance to turn things around and compete with the top teams.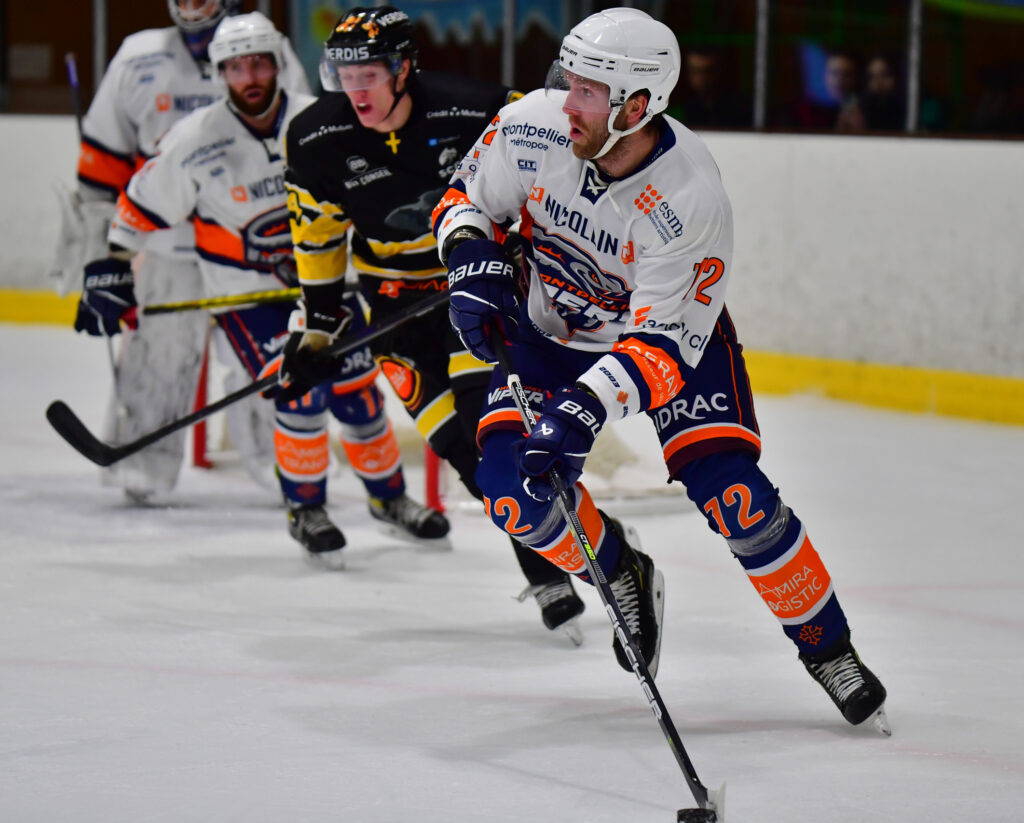 Petr Stepanek is a Czech ice hockey player who was born on January 8, 1985. He has played professionally in Europe for many years, including in the Czech Republic, France, and England. Stepanek is a versatile forward who can play all three forward positions. He is a good skater with good hands and can contribute offensively. He is certainly a player who will look to help the Swarm challenge for the title this season.
The Skycity Stampede, the 2022 NZIHL Champions, are in for a promising season with two imports who could be standout players this 2023 season. Brendan Walkom, a talented young player with dual American-Canadian citizenship, recently showcased his offensive skills while playing for the Bees IHC in the NIHL. Born on January 28, 1998, in Moon Township, Pennsylvania, Walkom began his hockey journey by representing the Pittsburgh Penguins Elite in the T1EHL league. From there, he played for various teams in the USHL and finally culminated his NCAA college career at Bentley University, where he spent four seasons and was an assistant captain in his final year. Walkom has an impressive offensive record, and his remarkable point totals with the Bees IHC are proof of his skills. As we prepare for the upcoming month, NZIHL hockey fans should eagerly await the opportunity to see this talented forward hit the ice for the Skycity Stampede.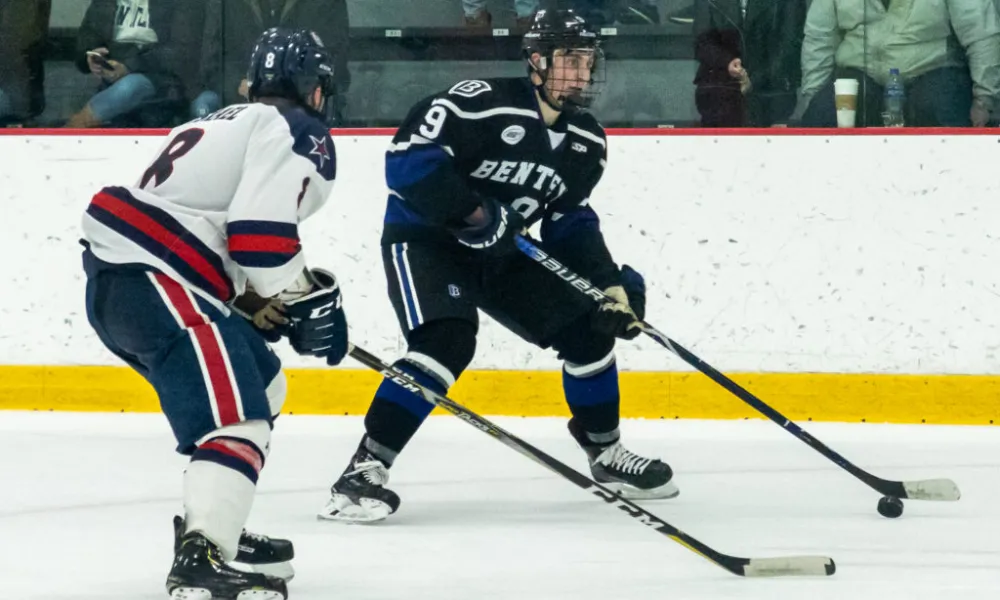 Another is Jeff Solow is an American ice hockey player who was born on April 26, 1996. He played his junior career in the United States Hockey League (EmJHL & USPHL Empire) with the Florida Jr. Blades before playing in the NAHL and then committing to play college NCAA hockey at Merrimack College. Following his college career, he has played in the ECHL and recently in the EIHL for the Glasgow Clan. Solow is a defenseman with good hands and vision. He is a smart player who can make plays in tight spaces and has a good shot.
The Phoenix Thunder will be looking to improve on last year's season and have looked to bolster their blue line. Ryan Wonfor is a Canadian ice hockey player who was born on April 1, 1997. He played his junior career in the British Columbia Hockey League (BCHL) with the Langley Rivermen before committing to play college hockey at Clarkson University. Wonfor is a defenseman who is known for his physicality and defensive abilities. He is a strong skater who can make a good first pass and has a good shot from the point.
Canterbury Red Devils is another team that will benefit from the return of imports. The Red Devils have been one of the most exciting teams in the NZIHL in recent years, but with a maturing group of young players, they look ready to take the next step and challenge for the title. With the addition of some high-level imports, the Red Devils will have a chance to claim the title that has eluded them for several years.
Kyle Neuber is a Canadian ice hockey player who was born on March 15, 1989. He has played professionally in North America and Europe, including in the American Hockey League (AHL), the ECHL, and the DEL2 in Germany. Neuber is a tough, physical forward who is known for his grit and work ethic. He is a strong skater who can play a physical game and can also chip in offensively.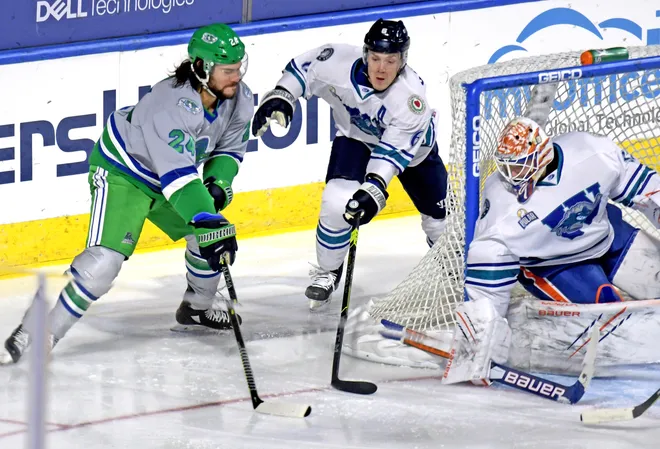 The West Auckland Admirals are looking to pick up where they left off last season and challenge for the NZIHL title again, and have acquired a young forward to add to their offense. Reilly Smith, the versatile Canadian ice hockey player, has caught the attention of the Admirals due to his skill and versatility. Standing at 183 cm (6'0″) and weighing 76 kg (168 lbs), Smith is a forward/defenseman who shoots left-handed. He began his career with the Chilliwack Chiefs U18 A1 team and then went on to play for various leagues, including the PIJHL, WSHL, USPHL Premier, and CAJHL. Most recently, Smith played for Concordia University Ann Arbor in the ACHA, where he tallied 2 goals and 4 assists in just 19 games.
The return of import players to the NZIHL is a positive development for the league and its fans. With the addition of some talented imports, teams will be able to compete at a higher level and provide fans with more exciting and competitive hockey. It remains to be seen which teams will be the biggest beneficiaries of the return of imports, but one thing is certain: the 2023 NZIHL season promises to be one of the most exciting in recent memory
Originally posted on Centre Ice